There's some complacency "out there" now amongst people with mortgages.
Findings from Aussie (which is owned by parent company Lendi Group) have found that 57 per cent of borrowers are currently not interested in or do not know if they want to refinance their home loan. Over a quarter (28 per cent) admitted that they are unaware of their current rate.
What! How could this be?
Well, it seems that despite data from property exchange settlements platform PEXA showing that refinances reached record highs during August 2021, Aussie's analysis of ABS data from June 2021 showed that only 7.0 per cent of home loans were refinanced in the last year.
Why is this a problem?
With many lenders lifting their fixed interest rates despite the Reserve Bank of Australia (RBA) continuing to hold the official cash rate at 0.10 per cent, continued complacency could mean that millions of mortgage holders are unable to "future proof" their home loan against further rate rises if they fail to lock in a low fixed rate now while they are able to do so.
How can I help my client?
Information about your client complacency is a big wakeup call and a big opportunity for you.
By letting your clients know that history dictates that interest rates will not stay this low forever, and as mortgage holders they need to start preparing for this, you will be advising them well. Let them know that the recent rates are as good as we're likely to see for some time and to jump in now because we've already started to see an uptick in fixed rates by some lenders.
You also want to get ahead of your clients realising this themselves and wondering why you didn't tell them about it. Family and friends love to talk about how much they are saving each month by quitting one deal and signing up to another one. And never underestimate how a few hundred dollars a month added to a person's bottom line makes a difference, to say nothing of the long-term benefits of a low fixed rate locked in now.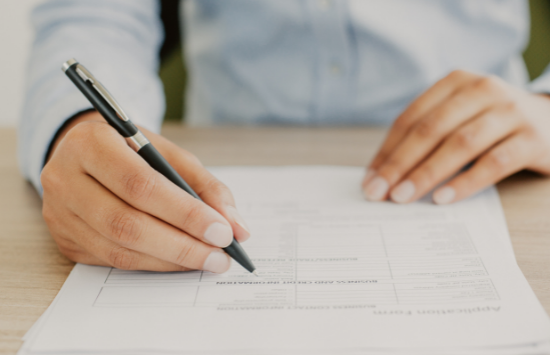 Don't let clients have a false sense of security
Lender data shows that although the official cash rate has not moved since November 2020, within that same period we have seen over 1,000 rate changes and fluctuations across home loans, including a growing number of lenders increasing their fixed rates in recent times.
Let your clients know that lenders have no obligation to adhere to the cash rate when setting their rates. All the talk is about the cash rate not rising for some time to come, but, the steadiness of the cash rate does not prevent lenders from increasing interest rates.
Disarm your client's reluctance to refinance
Previous research released by Aussie has also highlighted the reluctance of mortgage holders to refinance, with a recent survey finding that 60 per cent of borrowers have not reviewed their home loan in the last 12 months or since securing their loan, while only 20 per cent have acted and refinanced during that period. However, data shows that refinancing activity will increase over the next 12 to 24 months due to three factors.
These include cooling of the real estate market from its current peak, movement of interest rates (which he said typically leads to increases in refinancing), and the introduction of new technology to automate refinancing.
Get ahead of it for your client
Jump in and advise the client what's in their best interest. Your client will love you for it and you will do another deal. It's a win–win. If in the process of that application you find that your client needs assistance with credit repair or debt negotiation, don't despair, we are here to help ensure that the clients deal gets across the line.
We would love to partner with you and see your overall deals increase. So reach out to the team on 1300 93 63 63 or email help@princeville.com.au today.
Refer a client Today: